A Roofing Company in San Antonio to Meet Your Needs
As a local, family owned business, Norwest Roofing in San Antonio, TX has provided high-quality roofs for homes and businesses for over 20 years. It is our family's mission to provide San Antonio and Central Texas with affordable, reliable roofing services that they can count on.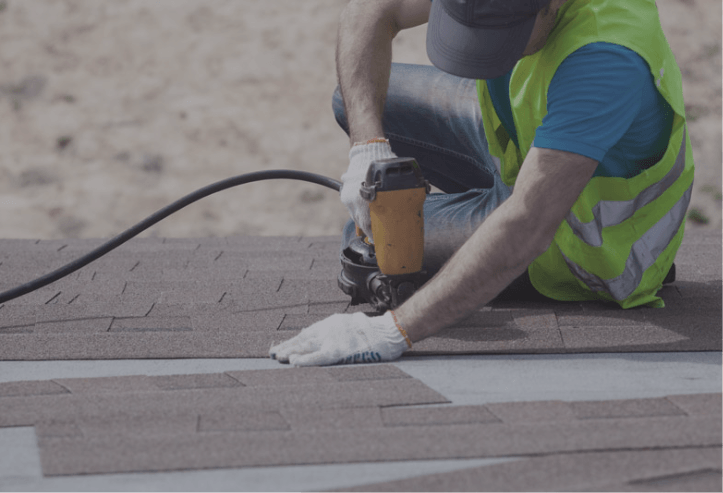 Roofing Professionals You can Depend On
Our roofing expertise spans the spectrum of roof replacements and roof repairs.
Always working in a timely and efficient manner, we are proud to finish our jobs on time or ahead of schedule. Our skilled roofers are experts in their field, and their workmanship has helped name us as industry leaders for roofing in San Antonio and the surrounding area.
We are dedicated to helping you find the roofing solutions you need, and we guarantee you will love the results. We stand by our work and will ensure that your roofing project is completed to your satisfaction.
We are happy to answer and elaborate on any questions you might have, so get in touch with us today!
Our San Antonio Roofing Services
From Roof Repair to Roof Replacement
ROOF REPAIR
---
Keeping up with regular roof repair and gutters is essential in preventing problems that could cause structural damage. Let our team at Norwest Roofing take care of trouble before it strikes!
COMMERCIAL ROOFING
---
Give your business' roof the look and functionality it needs! Our commercial roofing services offer business owners the options they want at prices they'll love.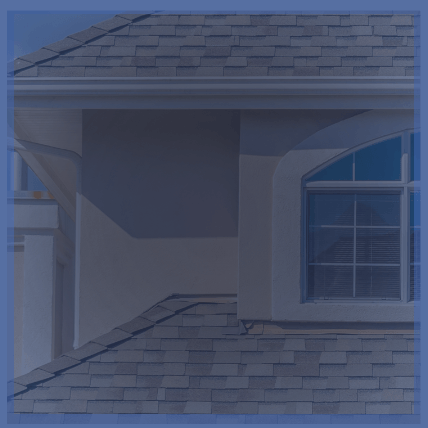 RESIDENTIAL ROOFING
---
Your home needs a roof you can rely on. Whether you need a few roof repairs or a complete roof replacement, we have the skills to get any job done!
Why Choose Norwest Roofing?
At Norwest Roofing in San Antonio, we genuinely care about the quality of our work and our customers. From your first interaction with us, up until the completion of your roofing project, we aim to provide the best service possible. Having served San Antonio and the surrounding area for over 20 years, we know firsthand what it takes to deliver a positive experience while exceeding your expectations. So whether you need a simple roof repair or a more complex roofing project completed, we are your go-to solution.
Free roofing estimates with no obligation
Professional and timely service
A+ Better Business Bureau (BBB) Rating
Workmanship warranties for all roof repairs
10-Year workmanship warranties for all roof replacements
5-Star Rating on Google
San Antonio Roofing Resources
Winterizing Your Roof This Season: How to Prepare Your Roof for Colder Weather
Your roof is susceptible to damage any time of the year, especially during the winter months. Things like snow, ice, and freezing temps, can contribute to roof damage. Moisture can sit on your roof longer during winter weather. Moisture can then seep into your shingles potentially leading to water damage. To prevent this, it's imperative for homeowners to prep your roof in advance. Here are 6 ways you can winterize your roof. Continue reading →
7 Ways to Safely Navigate Your Roof: A Guide to Roof Safety
Although it's always recommended to hire the help of a professional roofing contractor for safety reasons, there may come a time as a homeowner when you'll find yourself needing to get on your roof. Whether the reason is to check for damage, leaks, or for cleaning your gutters, safety should come first anytime you get onto a roof. Continue reading →
What You Need to Know About Your Roof as a New Homeowner in San Antonio
Through all of the ins and outs you learned about buying your new home, what you probably didn't get was roofing advice. Here's what you need to know about your roof as a new homeowner. Continue reading →
The Best Types of Shingles for Texas Roofs: A Guide to Decide Which Option is Best
Installing a new roof is expensive, so choosing the right type of shingles is beneficial for your wallet and your home investment. Here are the best types of shingles to get for the Texas homeowner. Continue reading →
Roofing Issues that Could Lead to Roof Damage: What to Know
Many factors can play into how your roof gets damaged, but roof damage is more than just shingle-related issues. Roof damage can be caused by outside forces like weather or defective / aged roofing materials. For homeowners, it's important to be aware of the many different types of issues that can impact your roof. Continue reading →
Why You Need A New Roof for Your Home in San Antonio
The most important element of the home is the roof. The roof protects the home from dangerous weather, debris and dirt, extreme temperatures, and more. That is why ensuring you have a new roof ready to protect your home for the years to come is essential. Continue reading →
How You Can Protect Your Roof During Severe Weather Season
The primary cause of damage to your roof is weather, and Texas happens to be an area susceptible to extreme weather. Continue reading →
Do I Need a Roof Repair or Roof Replacement in San Antonio?
Sometimes it can be difficult to tell at first glance whether your roof needs a simple repair or if a complete replacement is needed. The reason being is that sometimes what may look like the need for roof repair may require more investigation to see what is actually going on with the roofing system as a whole. Continue reading →
5 Things to Look For in a Roof When Buying a New Home in San Antonio
Home buying is a long process and the last thing you want to worry about is extensive roof damage before closing on your dream home. The roof is one of the biggest investments you will make along with your home purchase so you will want to make sure the roof is in the best condition possible when making your purchase. Continue reading →
3 Ways Summer Weather Affects Your Roof in Central Texas
Summer is here and so is the heat. Now is the time to cool off by the pool or in the house with the HVAC on high. But if you forgot to do your spring roof inspection, prepare to check your roof for any potential damages so that your roof can beat the heat! Continue reading →
A Summer Guide to Your Roof in San Antonio
It is almost summertime and that means it's going to get hot! Now is the right time to inspect your roof to decide if your home needs a new roof. Continue reading →
How Snow and Ice Can Impact Your Roof and What to Do About It
In South Texas, it doesn't snow quite as often as it does in northern parts of the country during winter, but it does snow from time to time. Because of this, it's important to know how snow and ice can impact your roof. Continue reading →
Get in Touch with our Roofing Company Today!
Schedule an appointment for your
FREE ROOFING ESTIMATE